By Joe Sills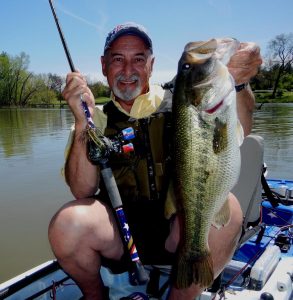 Our Legend for this month is a very well known personage that I have had the honor and pleasure of fishing with over a dozen times for his syndicated "Tennessee Wild Side" segments aired on PBS all over Tennessee. Joey Monteleone is a St. Louis native who grew up fishing ponds and creeks as so many of us did. His fishing interests have led him into a life of adventure and shared experiences with many of our "Outdoor Legends". I had the privilege of guiding him on a quest for his 25,000th documented bass catch on Beech Lake in Lexington, Tennessee several years ago. Since then he has added another 17,000, totaling 42, 000 documented, including over 1,500 large and smallmouth bass over five pounds!
Joey has fished from Hawaii to the remote Canadian wilderness and virtually everywhere in between. But, he is most comfortable in his small jon boat or kayak in remote, small waters. He relishes sharing his knowledge and experience with attendees at sport shows and seminars, and especially with budding "kiddo" anglers. His "Reel Tips" on the "Wild Side" shows are always a highlight and demonstrates his teaching abilities to all interested in proven, sport fishing techniques.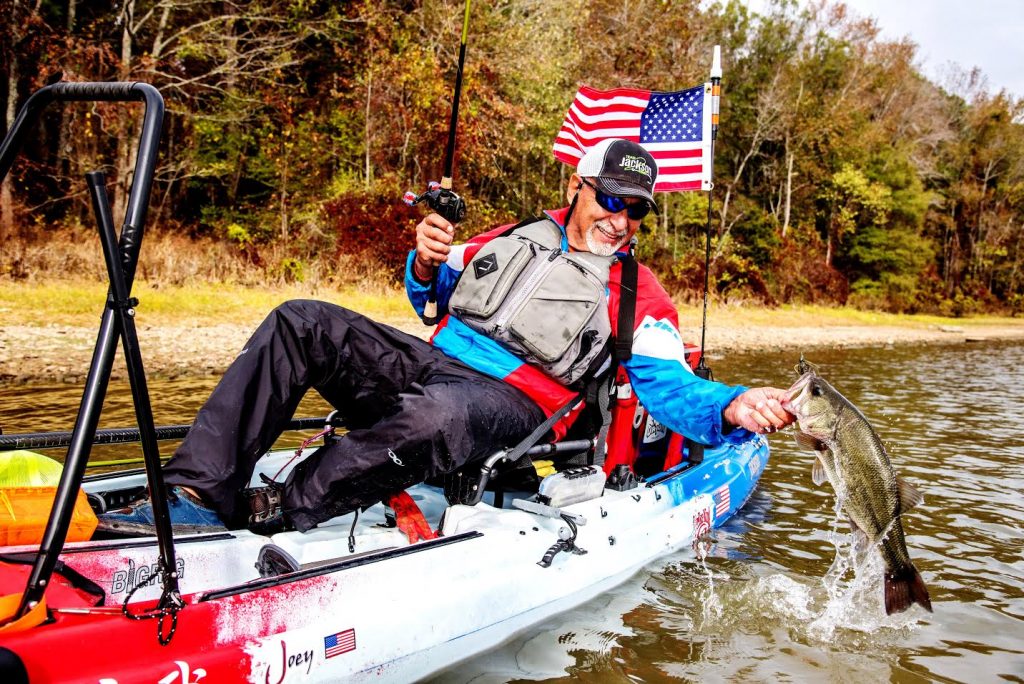 Joey has made many appearances on National, Regional TV and radio shows. Presently, he is a co-host on 650 WSM radio, the "Grand Ol' Opry" station out of Nashville with Hall of Fame DJ Bill Cody. He also appears on TWRA TV presented by Extreme Outdoors. Joey is on the National Pro Staff of Strike King Lures, Jackson Kayak, Bending Branches Paddles, Lew"s Rods and others. He has been involved in outdoor shows with the National Marine Manufactures for 35 years, ESPN's Bass University, and others across the Nation, many as charitable events. He imparts a common sense approach based on the understanding of fish habitat and habits. As examples, topics include: "How to Stock a Tackle Box", " Big Bass Tackle and Techniques", " How To Catch Your Limit if Fun", and "Where to go and What to Throw". His recently published book, I'll Be Tennessean Ya is available at Amazon.com. This is a very entertaining book written by a passionate, patriotic outdoorsman of a lifetime of fishing and personal experiences.
Joey's other interest include relic hunting for Native American and Civil War artifacts, and collecting antique fishing equipment. He is also a third degree black belt, a three-time Eastern US Karate Champion and also works as an instructor. Joey retired a few years ago as a long time Purchasing Agent for the Kroger Company. His life has been an incredible journey of balancing work, family life, and devotion to care and conservation of our "Great Outdoors". We salute our September "Mid South Legend" Joy Monteleone. MSHFN.