By Staff
For generations, Reelfoot Lake has been the destination for untold thousands of sportsmen. Known for its outstanding sport fishing and waterfowl hunting to anglers and hunters from all over the Nation, it now is becoming a hotspot for ecotourism. Ecotourism, you say? Yes, yes, and yes! This relatively new noun refers to the visitation of natural, possibly threatened environments to observe and immerse oneself in nature. The historic properties of Reelfoot Lake and the surrounding countryside are now being recognized on an international level due to the involvement of not only the Reelfoot, Samburg, and Northwest Tennessee Tourism Councils, but the stepping up of local establishments.
An example of regional cooperation is partnerships between local resorts and the Discovery Park of America in nearby Union City. Packages are being offered that combine tickets to this National Attraction and resorts. The adjacent I-69 corridor, to be completed in the future, will make this area many times more accessible to travelers from all across the Nation.
Some resorts and restaurants have been modernized to accommodate upscale patrons and offer corporate meeting rooms as well as audio visual aids. Reelfoot still has many of the historic resorts that have been made famous by their cordial owners for decades. Tradition and variety is a hallmark of the lodging offerings. Lakeside Restaurants are known for their excellent Southern menus of favorites such as family style catfish, chicken, and country ham plates.
In addition to the seasonal waterfowl and year round fishing opportunities, special events make Reelfoot a special place for every season. January is a top waterfowling month. February sees some of the largest crappie of the year being boated as well as the annual Eagle Festival when around two hundred American and Golden Eagles are in the region. Some are migratory but over forty pair nest here. Tours are available for the State Park and some resorts. This year's Festival is February 6-8 2021.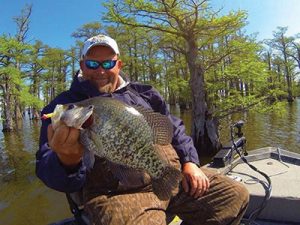 The spring months of April through June bring on a number of outdoor activities. The fishing for bass, crappie, bluegill, and catfish reach a zenith during these months. Local resorts may also have spring arts and craft shows, car shows, bass tournaments, and family reunions. Late May hosts the annual Bluegill Tournament sponsored by the Tiptonville Lions Club. The summer months are of interest to those who enjoy photography, canoeing and kayaking in the canals and backwater swamps. The State Park offers pontoon tours from spring into September.
Late summer sees the annual duck blind drawing, catfish derby, early teal season, and the arrival of migrating White Pelicans from the Great Lakes. Early October is traditionally the days of one of the Nations' largest Arts and Craft Festivals. Scores of hobbyists and thousands of potential buyers flock here for a long weekend of shopping, music, and fellowship. Mid October is the Pelican Festival where visitors may see flocks of the graceful birds and even canoe among tham. November and December are the months for brushing the duck blinds for early waterfowl hunting. In fact, some resorts offer combo packages designed for morning hunts and evening fishing.
Reelfoot Lake has so many historic and natural attractions that it deserves more than a passing glance into one of Mid America's Natural Treasures. MSHFN.