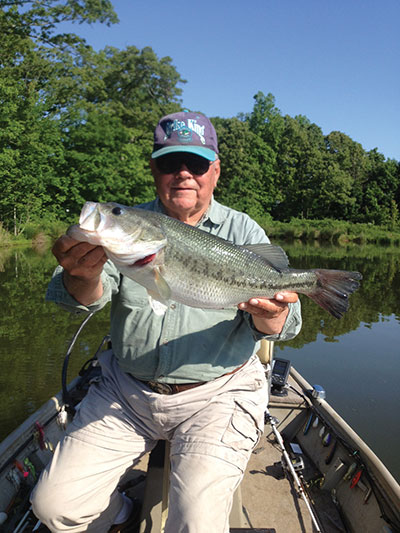 We lost Joe Sills Sr. to the Coronavirus. Somehow, Joe caught the bug and, though he fared pretty well for the first few days, his condition spiraled out of control pretty quickly. He was doing so well right after he tested positive, I really thought the test was inaccurate. Sadly, it wasn't.
Joe has been the heart, lungs and soul of Mid-South Hunting & Fishing News for more than two decades. He wasn't looking for a job when he got together with us because he already had a great job/career. We recruited him because of his reputation and skills.
We badly needed a hard-working person who wouldn't mind travelling the region and pitching the value of Mid-South Hunting & Fishing News to potential advertising clients. A person that can do that job is rare, and hard to find.
I didn't know Joe very well, though we are both from Brownsville, Tennessee. But I knew Joe's reputation. Over and over again, Joe would go to a high school, take over the marching band and the next thing you'd know they'd be winning all sorts of band competitions. It usually happened within months of his arrival. He was a very organized turn-around specialist. He'd have the community and parents all wrapped up in the band's missions, and raise a lot of money in the process. Literally, I think Joe could take a few kids who couldn't walk and chew gum at the same time and probably couldn't play an instrument, and turn them into champions.
He quit the band business and went into school fund raising— a tough sales job if ever there was one. He excelled there, too.
It was just lucky that I happen to know about Joe's successes. And even luckier, he took my call and joined the team. I remember his first day at work. He showed up in our offices 15 minutes early. "If you're just on time you're late," he said. I knew right then we were going to get along just fine, and we always did.
Just like the bands, in extremely short order Joe was gathering in important advertisers, and MSHFN flourished.
Oh, by the way. Did you Joe was a skilled fisherman? If you've been reading us for a while, no doubt you've seen his columns and photos of his trophy catches.
In this issue, Joe Sills Jr. writes about his dad's passing and his career.   Please read every word of it. It's a passionate tribute to a life well lived by a son who, as the digital editor of Fishing Tackle Retailer magazine, is following in his dad's footsteps in many ways. I don't think junior can catch a fish quite as well as his dad, but he yields a mighty pen (ok, keyboard) in a way senior might even agree takes the Sills' writing skills to the next level. (See more of Joe Jr.'s work at fishingtackleretailer.com)
I'm not sure what Mid-South Hunting & Fishing News does without Joe. Joe was Mid-South Hunting & Fishing News.
We're going to miss him more than words can express.