By Keith "Catfish" Sutton
When it comes to hunting opportunities, Middle Arkansas—the area stretching 75 miles in all directions around Little Rock—truly is the sportsman's Land of Opportunity. Within the varied terrain covering this area, hunters can find an exciting array of possibilities for in-the-field fun.
Rabbits, squirrels and other small-game animals provide sport throughout the region for hunters in the know, and, if you do your homework, you also can find blue-ribbon hunting for deer, migratory gamebirds, furbearers and even black bears. The biggest problem a hunter in this area faces is not so much finding game as it is deciding what to hunt and where.
That's where we can help. Let us direct you to some hotspots where odds for success are great.
Winona WMA and the Ouachita NF: Big-Game and Small-Game Hunting Galore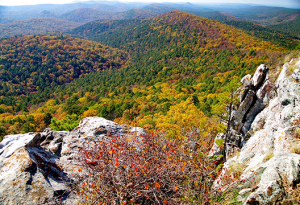 Ouachita National Forest (NF) encompasses 1.8 million acres of prime hunting territory in Arkansas and Oklahoma, including 160,000 acres of mountainous woodlands within Winona Wildlife Management Area (WMA), much of which is less than an hour's drive west of the Capitol City in Garland, Perry and Saline counties. Winona is cooperatively managed by the U.S. Forest Service, Arkansas Game and Fish Commission and Weyerhaeuser Corporation, a fact that creates prime habitat for a wide variety of abundant game animals.
White-tailed deer are hunted by many who visit here each fall hoping to kill a big-antlered buck. Depending on your method of hunting (archery, muzzleloader or modern firearm), you'll find the season open during parts of each month from October through December. Opportunities for taking deer are good almost anywhere, but most hunters focus their efforts around clearcuts and creek bottoms where deer feed on succulent vegetation. Hunting the area's 150 food plots also can be productive.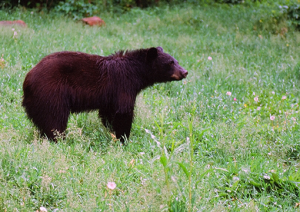 You might kill a black bear here, too, as a handful of lucky hunters do each year. This is largely a matter of being in the right place at the right time, but hunters can tip the odds in their favor by spending as much time as possible scouting likely territory for bear sign prior to the season. Then, be persistent and hope luck is with you.
The management area and national forest also have plentiful small-game animals. Look for cottontails and quail around edges of clearcuts where there are young plants and grasses. Squirrels usually are plentiful where there are acorns, hickory nuts and other mast in the hardwood bottoms along area creeks. The mountain woodlands harbor plenty of raccoons as well, special prizes for the furbearer-hunting enthusiast.
Harris Brake WMA: Ducks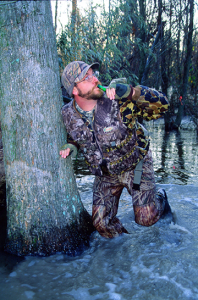 The duck-hunting fan might bag a few wood ducks or mallards while floating one of the many central Arkansas rivers or streams, but for the best hunting, consider a trip to Harris Brake WMA, 1 mile south of Perryville in Perry County. This waterfowl wonderland is extremely popular and sees heavy use by hunters. It's a small area as WMAs go—just 1,200 acres—but it usually provides quality duck hunting in its flooded bottomland hardwoods.
About 90 percent of the ducks harvested here are mallards. The rest are mainly wood ducks, with a few teal, gadwalls, wigeons and other species mixed in. Nearly all the waterfowl area can be hunted in waders if one is familiar with the WMA, but hunters should beware of drainage ditches running through the woods.
It's a good idea to scout the area prior to mid-October when flooding usually begins. Harris Brake is heavily used during duck season, and hunter success depends on knowing the management unit well enough to find a duck hole somewhat isolated from other hunters.
Saline River Bottoms: Woodcocks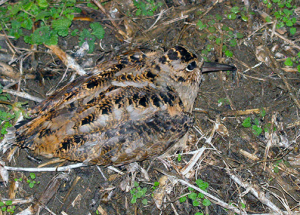 In recent years, biologists have determined that huge numbers of woodcocks migrate through or winter in the Saline River bottoms, particularly that portion of the river south of Benton. Hunting these long-billed birds isn't as popular here in Arkansas as it is in northern states, but those who enjoy the challenge of pursuing "timberdoodles," as they're often called, might want to knock on some doors to obtain hunting permission on lands adjacent the river. These are perhaps the most delicious of all Arkansas gamebirds, and hunting them can be a fun fall pastime.
Most woodcocks flush from underfoot while the hunter walks slowly through streamside areas with moist ground. Going can be tough for the hunter, as the birds like to hide in thick cover such as honeysuckle thickets and young sweetgum stands. But the effort is worthwhile for a meal of these gourmet gamebirds.
For complete details on hunting seasons and regulations in all these areas, visit the Game and Fish Commission website, www.agfc.com, or check the most recent edition of the Arkansas Hunting Guidebook available at sporting goods stores statewide.
Editor's note: Copies of Keith Sutton's 277-page book Hunting Arkansas are available to Mid-South Hunting & Fishing News readers at the reduced price of $16.95 (regular price $24.95), plus $4.50 media mail shipping. Send a check or money order for $21.45 to C & C Outdoor Productions, 15601 Mountain Dr., Alexander, AR 72002