By Mark Beason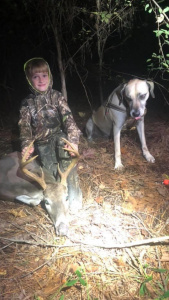 Each fall parents and guardians all over the Mid-South embark on a journey, one that's been made many times before. They follow the footsteps of those who made the journey before them as they pass down the tradition of hunting.
But is the current generation truly teaching the next how to hunt?
Like most everything else, hunting has changed as technology has changed. And as a result, things aren't done as they once were. Yes, hunting has become something that's not how your previous generations did it.
There is little doubt that technology and new knowledge have made hunters more effective in terms of killing game. Trail cameras linked to cell phones, GPS systems, and other advancements have made hunting easier on the hunter.
But, while it has made hunters more effective, has it really taught today's youth how to hunt anything?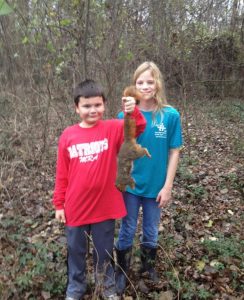 For many kids, their first introduction to hunting is sitting in a heated-box stand while their dad hopes the cell phone has enough battery left to keep them entertained until a deer walks out.
Joey Parsons of Johnson City, Tenn. and his 11-year-old son Paul are regulars in the woods near their home. Joey says he's guilty of taking the easy route but has realized he's short-changing his son.
"I was basically doing everything but pulling the trigger for him," Joey said. "One day I heard him tell his mom about our hunting trip and it was more about the game he played on my phone than hunting. I realized then I hadn't done my job teaching him why and how we do it."
Basic woodsmanship was a hallmark for hunters for generations. Simple things like tree identification, reading tracks, map reading, and how to get yourself out of the woods with only your memory and a compass were a part of a diverse skill set.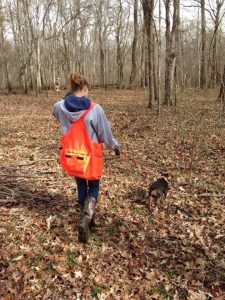 Just a generation ago, small game hunting was the primary avenue most took their first steps into the hunting world. Whether it was squirrels or rabbits, it provided a buffet for outdoor learning. Deer hunting has dominated the hunting landscape for the last 25 years and the drive to kill more and bigger bucks has driven technology.   You don't see TV shows highlighting small game hunting very often, which has led to a significant decline in those participating in small game hunts.
It's difficult to see what the future of hunting holds. If we look to the past, it gives of a glimpse of what the future might be. The next generation of outdoor mentors and teachers are learning right now, but what are they being taught and what will be passed down?