We don't hear a whole lot from Dierks Lake, an Army Corps of Engineers lake that the AGFC Fisheries Division manages, though this year one of our newer Fishing Report correspondents, angler Charles Abernathy, who checks in regularly from DeGray Lake, has ventured further west to Dierks Lake and De Queen Lake in search of crappie and has clued us in on these lesser-known honey holes.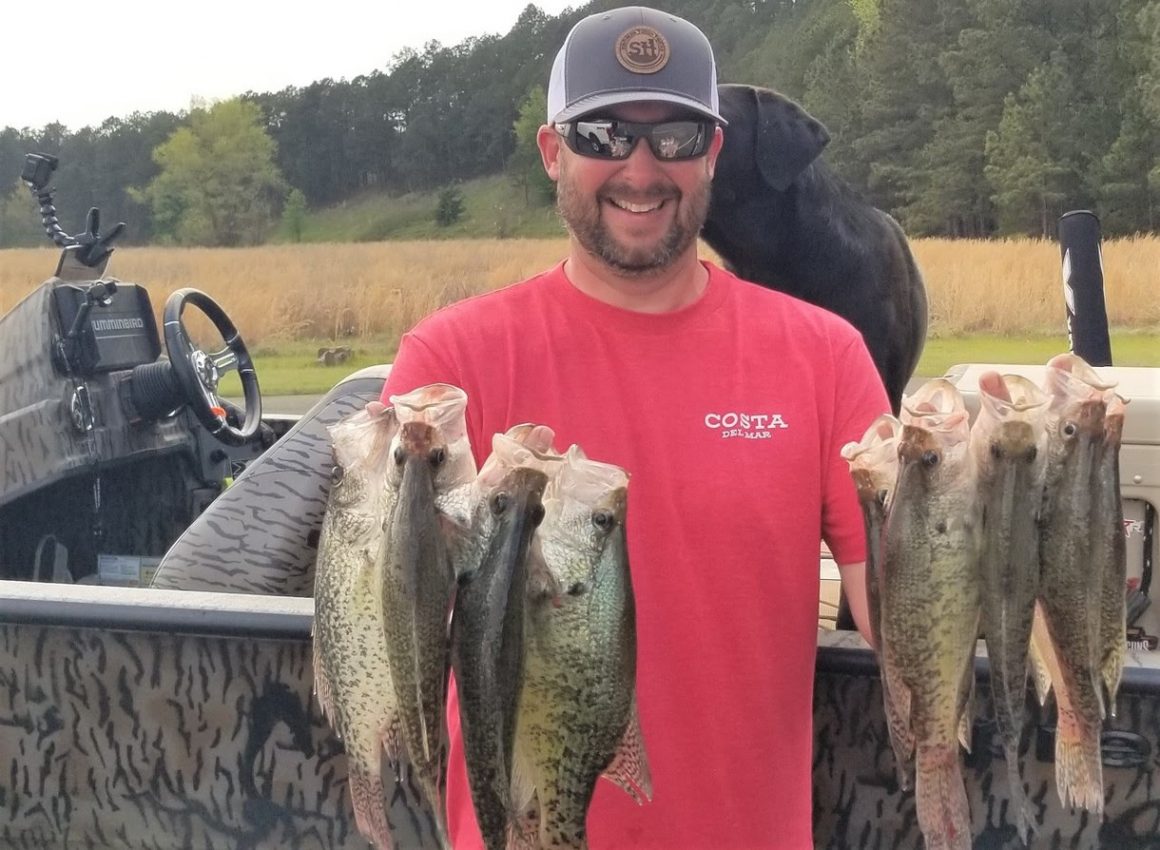 This past week, Abernathy and his dog, Charlie, were joined by Neil Ward of Texarkana (above), who landed some major slab crappie fishing Dierks Lake.
Crappie are red hot at DeGray Lake as well, according to reports this week, they're picking up amid spawning activities down at Millwood Lake, they are hot now at Cane Creek Lake in southeast Arkansas, and biting nicely throughout central Arkansas fisheries, including a great report we heard Thursday morning from Lake Maumelle. The spring crappie bite is big all the way up to Greers Ferry Lake and is almost there in favored north Arkansas fishing spots, too.
Abernathy, talking about DeGray Lake, thinks the continuous rise of temperature into the 60s should really have the crappie bite at its peak soon there. Expect some good bites this week between these storm fronts that have passed through the state.
Jim Harris, Arkansas GFC