By Joe Sills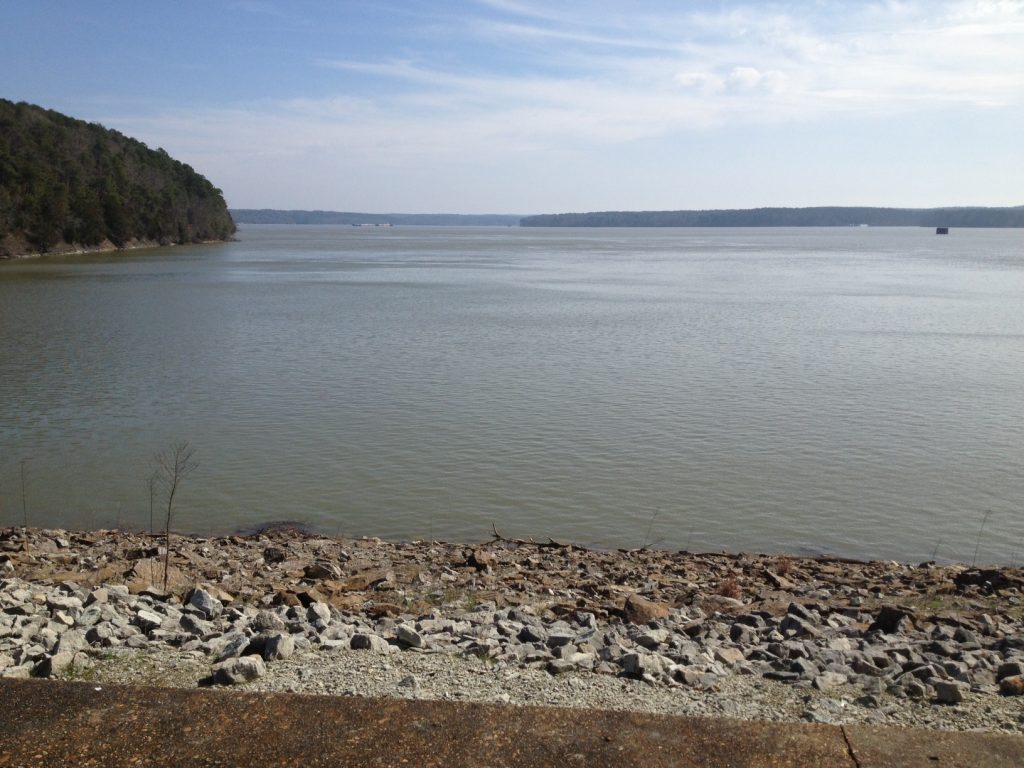 Fishing at Pickwick in the spring is dependent on the weather. The last two springs have seen more than abundant rainfall. This has certainly had a negative effect on the pre-spawn fishing that we have enjoyed the last several years. Some say this is the new normal due to "climate change". Others claim it to be part of a cycle that repeats itself every so often. Who really knows? But, we who love this magical, man-made place must learn to adapt to all conditions if we are to continually enjoy Mother Nature's bounty.
A few tips for the spring are in order. These apply to any waters that are affected by floods and fluctuating water levels. The first rule of rising water angling is to recognize that all fish head to the shallows and shorelines. They do so to feast on the organisms that are washed in by rainfall or that are coming out of the ground to avoid drowning. Small fish attract bigger fish! Most waters will be very muddy to dingy and may take weeks to clear enough for a deeper relocating. This is the time to use bright colored lures or even dyed worms or minnows, depending on your preferred species. Lures that produce sound or strong vibrations are even more effective in drawing fish to the bait. In the case of bass, our article on " Crankbaits – Part Two" in this issue, might be of benefit to you.
High water does have some benefits. It tends to produce strong currents out on the main channel and thus forcing fish to seek resting places out of the flow. This can make locating them easier. Catfish and other current based species will seek shelter behind dikes, wing walls, and larger obstacles out in the river such as boulders and rock shelves. Unbelievable concentrations of both prey fish and predators have been known to gather together in these sheltered areas.
I remember, in some tournaments, the only fishable water was in grassy, cow pastures where bass found large schools of minnows and abundant crawfish had gathered. This was a spinnerbait fisherman's paradise. The crappie also were shallow, but usually in the first brush lines out past the grass. Carp…yes, carp can actually be beneficial as they move about in the shallows disturbing the bottom clinging craws and earthworms making it easier for other fish to find and feed.
Falling waters, after the flood, can also be a boon by concentrating fish at run outs and funnel points where the fast faking waters will be carrying various scores of minnows, craws, and invertebrates to waiting predators. All these conditions can be found at Pickwick, its coves, and tributaries. The most concerning detriment is the swift current takes much of the submergent grasses on downstream with it.
Another possible benefit is that many of the invasive species of carp will, hopefully, be washed away with the fast receding waters. In any case, Pickwick fishing will continue to be outstanding. It may take awhile, but you can rely on Pickwick's resilience to overcome in the end. MSHFN.