By Joe Sills
I met Bob over thirty years ago while participating in a bass tournament out of his Birdsong Marina. At first meeting, I only looked at him as a hard working marina owner cooking sausage and biscuits for his visiting fishermen way before daylight. Not only was he an excellent cook but very knowledgeable of the local fishery. In fact, his tip on the whereabouts of Birdsong bass enabled me to come in first place. He opined that most folks would head out in the Tennessee River, travel several miles, eat up time and fuel, but a descent limit is possible while never leaving the Creek. He was right!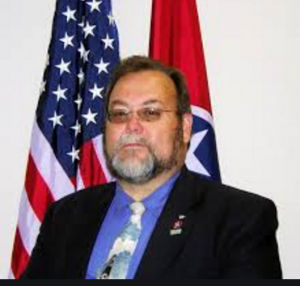 Beginning his 60th year at his historic Birdsong Resort is quite a record. He moved with his parents from Memphis in 1961 and has continued his family's work since. Being a very energetic guy, Bob is always exploring new and innovative tactics to promote his facility and Kentucky Lake. One of his prize jewels is the only Freshwater Pearl factory and Museum in Continental North America. Even after a devastating fire that destroyed his original museum, offices, and a major part of his marine repair shop, in 2016, Bob has soldiered on by adapting other locations on the property to fit the needs of his entrepreneurial pursuits.
Bob has served on many State and local commissions as well as being appointed an official Tennessee Ambassador by Governor Phil Bredesen. He has served as President of the Tennessee Outdoor Writers' Association, and a member of a number and officer of local and regional tourism boards. He was active in the late 1990s in the "Raise the Gunboat Project" in which over $200,000 was raised for the recovery of what was thought to be a Union gunboat sunk by forces under Confederate General Nathan Bedford Forrest during the Battle of Johnsonville in November of 1864.
Bob has covered, as a journalist, a number of regional and national fishing events including the Bassmaster Classic and the Women's Bassmaster Classic. His resort and pearl museum has been featured in such prestigious publications as the New York Times and Southern Living. Birdsong Resort is proud to be among the top 40 tourist destinations in Tennessee. He continues to operate his 26-unit resort, RV Park, boat dealership and rentals, 150-slip marina, Pearl operation and Museum, and constantly pursues any and all opportunities in promoting the Kentucky Lake area. We salute our June Mid South Legend Bob Keast. MSHFN.