By Mark Beason
For many people, fly-fishing conjures up images of cool-flowing streams, brightly colored rainbow trout, and the Robert Redford classic film A River Runs Through It. But fly-fishing isn't limited to mountain streams and trout. Those who enjoy wetting a fly in states without trout fishing can get in on the action, too.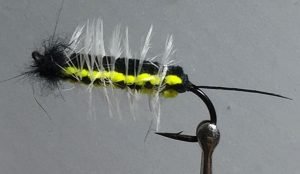 If it has gills and swims you can fly fish for it. Fly-fishing in warm water means knowing the species available, how and when to go after them, and knowing which fly to tie on. Buster Wolfe is a veteran fly-fisherman and is adept to cool- and warm water fishing. Living in Mississippi, he's proficient with catching bluegill, bass and a variety of perch.
"Warm water fly-fishing might not be what the old purist enjoys, but you can get in on some incredible fishing action," Wolfe said. "Folks can say what they want about trout, but there's not a better bite and fight than a big bull bluegill."
While bluegill can be caught any time of year, the spring spawn is the peak. Bream make beds in the shallows that are visible and experienced angles can even smell them. Wolfe said working the edge of these beds is a great way to fill up the freezer.
"When I find a bed, I try and focus on the edge of the beds, so I don't blow the whole thing up on a couple fish," he said. "By working it from the outside in, you can really stack the numbers up, and bluegills are outstanding to eat."
Wolfe recommends using a light popper for beds in three feet of water or less and either use a heavier fly or weight your tippet. Learning to roll cast is a necessity. Unlike open trout streams, small creeks and rivers make for close quarters, and you'll always need to keep your line in front of you or risk getting tangled up.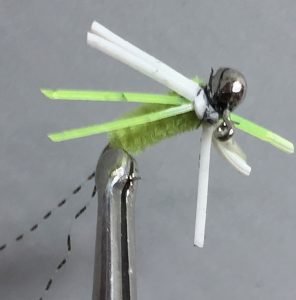 Bream and an assortment of perch aren't the only species to target while warm water fly-fishing. Tie on a light topwater bait, like a mini frog, and you can hook into largemouth bass. Late evenings during the spring, bass tend to move shallow and the topwater bite turns on. And if you are a fly-fishing purist, you know many old timers refer to bass as green trout.
"I don't care how many times I've had it happen, a bass blowing up on a topwater plug is an adrenaline boost," Wolfe said. "It'll check your heart condition, and at times you'll wonder who is catching who."
North Mississippi has several good public fishing opportunities for anglers looking to ply warm waters with flies. Check each lake for specific rules and regulations. Below are a few spots recommended by Wolfe and other fly-fishing enthusiasts.
Lake Lamar Bruce (Saltillo)
Tippah Lake (Ripley)
Davis Lake (Houston)
Trace State Park (Belden)
Tishomingo State Park (Tishomingo)
"Most of your state parks and state lakes have good bank access, and most of them have established bream beds," Wolfe said. "The fly-fishing pressure is minimal, so you can really move around and enjoy the fishing."